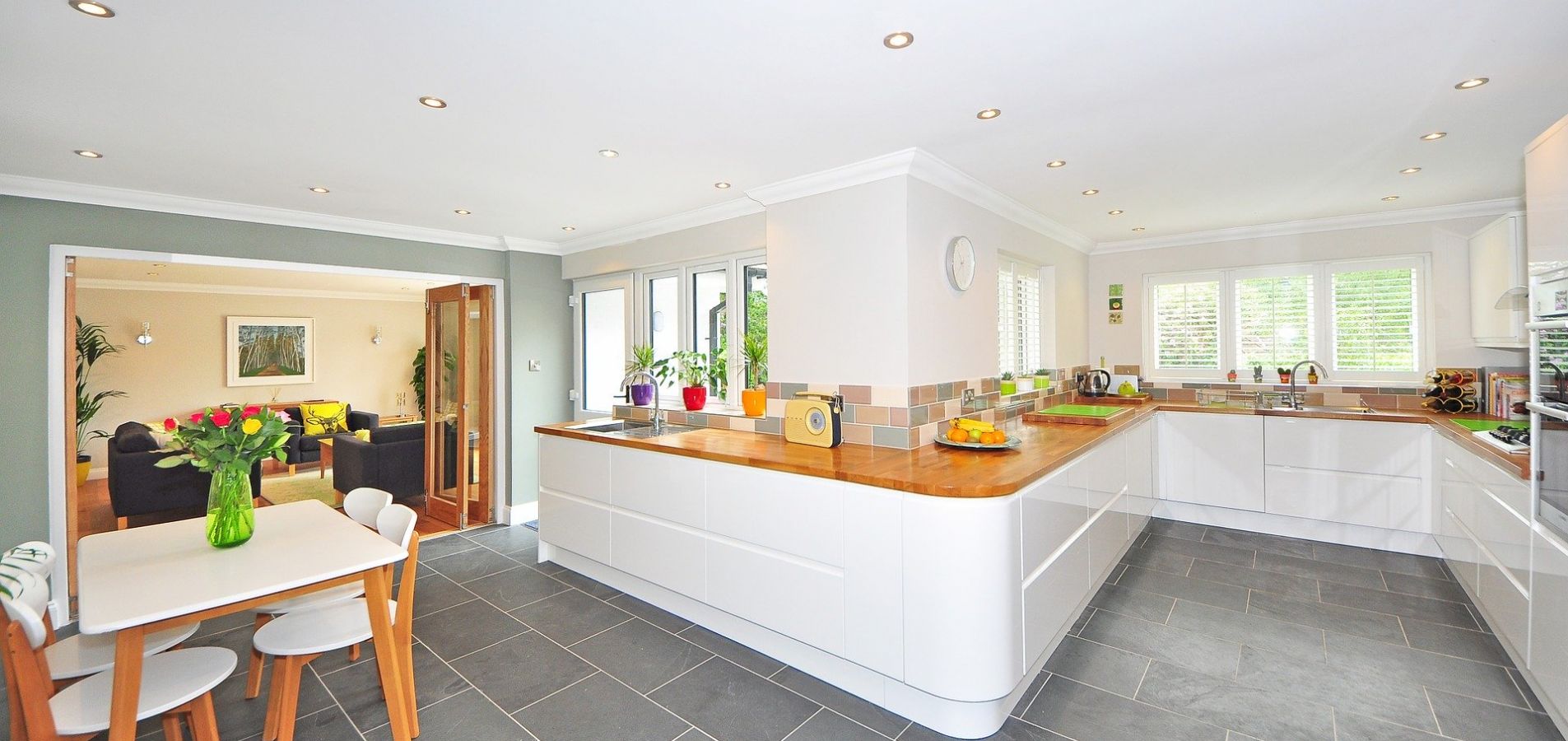 Your Project In Safe Hands
Total Project Management have gained a great reputation for great customer service and quality workmanship.
Customer Testimonials
Love my new grass, low maintenance and great with dogs. Looks so different and thank you to total project management guys you all did an amazing job!
Customer via Facebook
So pleased with everything from politeness of your team to workmanship. Shall definitely recommend.
Laura via Facebook
So pleased with my new kitchen! Total Project have done an amazing and professional job! Now I just need to have a dinner party to show it off
Elaine via Facebook
Really pleased with our bathroom and cloakroom. No more purple vinyl on the walls!! Great job by the whole team. Have recommended you to friends and neighbours
Val via Facebook
Excellent service, reliable workmen. Really please with my finished kitchen. Would definitely recommend
Mrs E - Via Checkatrade.com
The work is of a very high standard and the service was excellent. I would recommend Total Project Management (UK) Ltd, as not only was the work excellent, but all the team were trustworthy and reliable
Via Checkatrade - Bathroom refurbishment
Superb from start to finish. We had 4/5 guys on site solidly until the job was done and we were amazed at the gradual transformation each day. To turn our bomb-site of a front garden into what we have today, in just 7 working days, was a phenomenal achievement.....
Via Checkatrade
The quality of the work that was provided by TPM was excellent, we have had a couple of snags which they have resolved without issue. They were prompt, professional and we would have no hesitation to recommend them to others. What they delivered exceeded our expectations about how our garden improvements would look.
Via Checkatrade
Thanks again for a great job, it was a pleasure from start to finish.
Mr and Mrs Bourne via Facebook
Very pleased with our new soffits, fascias, guttering and lights. Thanks Total Project Management for another great job. Looking forward to the next one - already booked!
Mrs Yates - Via Facebook
We wanted quality workmanship and materials from a builder we had confidence in and could trust along with being cost effective. We were looking to add a single storey extension to our kitchen diner to create a family/garden room. We wanted to be confident that the money we spent was a good investment and would add value to the house. We were pleased with the outcome. Our hopes was that we created an additional family room where we could make the most go the garden and outdoor space. From the start TPM gave us confidence they could complete the job in line with our expectations. We had several quotes from different companies, TPM were competitive compared to the other quotes we had, but they also has some innovative ideas, we appreciated the speed at which they came back to us with the initial price and some amendments we made, and they gave us the sense they really wanted the job.
Customer via Case Study & Facebook